You are an 8-6 worker or an entrepreneur and you have been thinking of easy ways to own your own home, don't be stressed! We've brought together super easy ways of owning your own home against all odds of bad economy and whatnots.
Owning a home in Nigeria today might be seen as an 'easier said than done' kind of venture. The truth is, it is actually quite easy. With determination and the right process, it can actually become an 'as easy as it was said' kind of venture.
There are so many ways of owning homes easily that are not well explored in Nigeria today; the most unexplored being Mortgage Plans.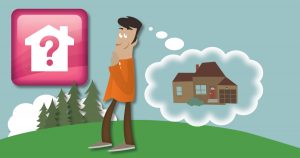 So what are the stress-free ways to own a home in Nigeria at this time?
Look for homes with payment plans.
Housing in Nigeria, in recent times, has improved. There are homes that have payment plans for the purchase i.e. you don't have to pay up the lump sum at a go; it can be spread over a specified (sometimes negotiable) period. You want to own a home quick and easy, look for such kind of homes and negotiate to what suits you.
Bear in mind that these kinds of homes usually have some kind of interest added to the payment plan which may be based on the length of time attached. This, in my opinion, can be traded for the comfort and flexibility of payment.
Click here for properties with payment plans https://digiconrealtors.com/main/types/for-sale/
Move to a cheaper apartment and save up the difference.
Owning a place of your own actually requires determination; you have to make up your mind that it is what you want to do. You can decide to move to a self-contain in a cheaper neighborhood. It won't kill you for a few years; just think of the bigger goal – your own house!
Most times all we want, as Nigerians, is just to show off that latest phone or car or that you're living in 'a rented apartment' at Lekki. When it comes down to it, none of this really matters. Having your own home is synonymous to having a growing investment.
You would also want to cut down on some frivolities and unnecessary expenses while you're at it.
To be continued…